Green pest control - Integrated Pest Management (IPM)
For many premises managers, a proactive pest management strategy is low down the list of business priorities. But when selecting a pest control contract, care should be given to specify a contractor that can prevent pests rather than cure their effects and can do this using the minimum of chemicals.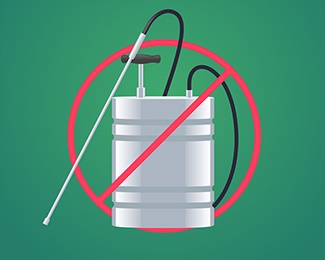 When a site embraces the need for proactive pest control and is working towards pesticide-free pest control at that, many pest problems can be stopped in their tracks. Some may not even see the light of day.
Green pest control might range from a firm claiming to spray fewer pesticides to one that will use every possible alternative to chemicals including heating, freezing, and deep cleaning.
The difference between these approaches is the point at which chemicals are used. At one end of the spectrum chemicals are used at an early stage, at the other they are the very last port of call.
Integrated Pest Management
Green Pest practice Integrated Pest Management (IPM). This is a sustainable approach to managing pests by combining biological, cultural, physical and chemical tools in a way that minimises economic, health, and environmental risks.
IPM has been around for thousands of years and started when man first became an agrarian society. It protects people and food as well as the environment.
Professional pest controllers use the minimum amount of pesticides wherever possible, using other means to limit the pest population through their understanding of the biology and habits of pest species, emphasizing control, not eradication.
Cockroaches Control and Extermination
Safe and effective solution for the elimination of cockroaches
Innovative method of Ecofriendly eradication with green products
We eliminate the colony and solve the problem of their invasions and infestation.
Ecofriendly and effective method to destroy the whole colony
We remove the weeds and their nests, and the problem disappears
Innovative method of Eco friendly eradication with dry super heated steam